Blog
August 29, 2023
Welcome Back Message from the Principal!
Image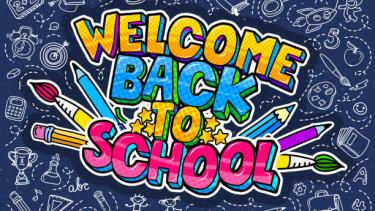 Good Afternoon Brent Kennedy Families!
The first day of school is approaching quickly and there are a few tidbits of information that I wanted you to know before next Tuesday.  
1.  The first day of school will be a half-day 8:40 a.m. to 11:30 a.m.  As usual, students will line up outside their classroom door outside.  Watch for the name of your teacher and line up there.  Please send your child with a recess snack only.
2.  Students will go to their new classroom.  I will email families over the weekend to let you know which class your child(ren) are in.
3.  School fees this year remain at $30.00 per student and are due by September 15.  Cash, cheque or website payment is preferable.  If you are experiencing hardship, please contact me directly.
4.  Children must be registered for the bus each year.  If you are new to our school and your child isn't registered for the bus, you will need to contact the Operations Department at 250-354-4871.
5.  School supplies are provided to students by the school as part of your school fees.  You do not need to send school supplies to the school unless asked for something specific by your child's teacher.
6.  Please do not drop off your students before 7:55 a.m. as there is no supervision outside until that time and this is a safety issue.  If you need before or after school care, please contact the daycare next door at 250-551-5011.  Thank you for your cooperation.
If you have any questions or concerns, please contact the school at 250-359-7292.
We look forward to seeing you on Tuesday, September 5!
Mrs. Jenn Kooznetsoff
Principal, Brent Kennedy Elementary