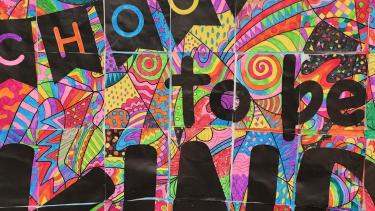 Principal's Blog for February 24
February 24, 2023
A special thank you goes out to the PAC for providing popcorn and sticker to each student in the school in thanks of their support of  and participation in the Cake Bingo!
Pink Shirt Day was a huge success and it was great to see a sea of pink roaming through the halls.  Thanks to all classroom teachers for educating our students about the importance of this day.
The Brent Kennedy Hockey League has now begun.  After playing in their first week, I'd like to say it is a huge success with over 40 students participating.  One game is played with mini sticks and the other is played with regular sticks, both at short and long recesses.  The students are having a blast!
Thanks to parents for sending your children in layers this week!  Brrrr it was chilly!  We hope to return to more seasonal temperatures next week!  Please remember to check the lost and found as we do still have several hoodies, mittens and other miscellaneous items. 
This week our first set of ski lessons at the Nelson Nordic Ski Club began.  Two classesa have been rescheduled to a future date due to the extremely cold weather.  Information regarding swimming lessons will be coming home in the coming weeks; I will also be sending out an email as well. 
Wishing you all a warm weekend!
Warmest regards,
Mrs. Kooznetsoff
Principal, Brent Kennedy Elementary