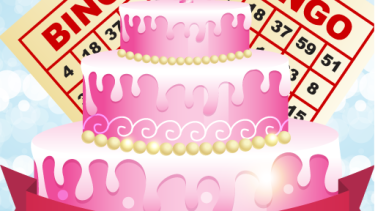 Principal's Blog for February 3
February 3, 2023
Happy Friday BK Families!
This month, we globally acknowledge Black History Month and Syilx Awareness Month.
Yesterday was an exciting day as we had our first cultural event of the year.  Candy Bones Theatre, a one-woman acting show.  ​Her original theatrical works and film shorts interweave physical theatre, music, mask, movement and clown to create stories that investigate the humour, heartbreak and the trials and tribulations of our human conditions.  It was well-received by our staff and students!  We are so fortunate to be able to host these types of entertaining events now.
Next Friday is Cake Bingo night!  Bingo starts at 6 and the doors open at 5.  There will also be silent auction items to bid on.  Special thanks to the PAC for organizing this family events and for the sponsors who generously donated items from their business in support of this fun night.  We hope to see you all there!  If you have any questions, please contact the PAC directly.
Next week, snowshoeing with Ms. Bury begins.  Four of our primary classes will be starting us off.  We are hoping the weather holds out and that we get some fresh snow.  Our intermediate classes will also be skiing on Wednesday, February 8.  Thanks to all the parents who volunteer their time to help with this!
Please be sure to read the email coming out regarding bussing, specifically related to students who are taking a different bus than usual and what the rules are around that.  If you have any questions, please contact the school or the transportation department. 
Wishing you all a wonderful weekend!
Warm regards,
Mrs. Kooznetsoff
Principal, Brent Kennedy Elementary