Blog
May 9, 2023
Principal's Blog for May 8
Image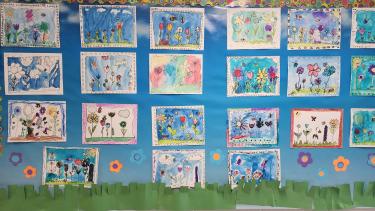 Good Afternoon Brent Kennedy Families!
We've made it to May!!  The next couple of months are sure to fly by!
I'd like to share a few thank yous….
Thank You
To all of those helpers who are tidying the front garden beds

To all teachers/EAs as it is Teacher Appreciation week

To students taking larger roles in assemblies

To those who prepare meals including breakfast, lunch and snacks

To the PAC for organizing another successful fundraiser and for the patio boxes with toys

To Ms. Christie and Ms. Solomon for organizing the Talent Show
A few important dates:
May 11 at 1:30 p.m.:  Talent show. Family members of those performing may attend
May 15:  Grade 6 students to meet at Mount Sentinel for transition time; Mr. McRann will be walking the students over
May 25:  Grade 5 Immunization Boosters (most students have already received this)
May 31:  Welcome to Kindergarten Event 1:15-2:15 in Kindergarten Room.  Only half of incoming students will participate on this day.  The other day is June 7 at 1:15-2:15. Parents will be emailed. 
June 2:  Tabletop Games Event for Families:  5-8 p.m.  More information to come
June 26:  Grade 6 Moving up Ceremonies 1:00-2:30 p.m.  Families are welcome to attend.  More information to come.
June 28:  Fun Day.  We will need parent volunteers to run the stations.  More information to come.
June 29:  Last day of school for students.  School is only a half day. 
 We still have plenty of spots left in our Kindergarten class for the upcoming year.  If you know of a family whose child is turning 5 by December 31, 2023, they are eligible to register.  Please encourage them to stop by the school to fill out the registration paperwork. 
Warm regards,