Blog
September 18, 2023
Principal's Blog for September 18
Image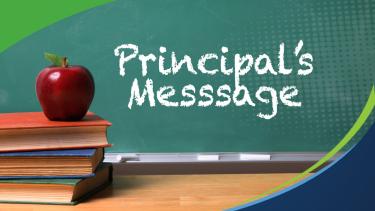 Principal Blog
September 18, 2023
Good Moring Brent Kennedy Families!  My apologies for getting this to you today rather than Friday.  Tomorrow our new secretary will return to Brent Kennedy, starting at 10:30.  We wish to welcome Michele Laurin to our school community.  Michele's previous position was CUPE Payroll with the district.  I thank you in advance for your patience as she learns the ropes of a new position.
This Wednesday, our intermediate classes will be going on a Forest Day fieldtrip.  It sounds like there will be much fun and learning!
This Friday there is no school for students as it is a planning day for schools.
Just a few other reminders for this week:
Please remember to sign all forms that went out two weeks ago and send them back to school.  This information needs to be properly entered into the system by the end of this week so there is a sense of urgency that they are returned with up-to-date, current information.  Thank you to those who have already sent them back to school.

Please do no drop off your child before 7:55 a.m. as there is no supervision outside on duty before this time.

An email went out last week about picking up your child after school.  Please ensure you have read it and email me if you have any questions.  Safety is our number one priority at Brent Kennedy.

Finally, please remember that school fees are now past due.  Dues cover the costs of school supplies that have already been purchased.  Fees are $30 per student.  Please send cash or cheque at this time, thank you.

Parent Volunteer Orientation will happen early next month.  All parents are required to have a criminal record check done.
Wishing you all a wonderful week!
Warm regards,
Mrs. Kooznetsoff
Principal